Looking for a mortgage loan in Utah?
My name is Dana Anghel.
I am the Broker Owner of Utah Mortgage Resource, and I also hold an active real estate license with UNiTY Group Real Estate.
Like most Millennials, I like to buy things, but I don't like to be sold. I read reviews and I ask (a lot!) of questions. I shop around. And I fully expect the same from my borrowers.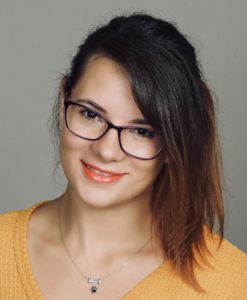 If you're looking to purchase or refinance a home in Utah, you're dealing with an industry that inherently sees borrower questions as inconvenient. Yet, you're supposed to blindly trust your mortgage loan officer? And hand over sensitive information, like social security numbers, tax returns, and bank statements?
Things can and should be done better. So here I am, marching to the beat of my own drum. Leading my own mortgage process revolution.
Should you choose to be a part of it and work with me, you are guaranteed a minimum of:
Access to accurate information on current mortgage guidelines
Free assessments of your ability to qualify (credit pull optional)
Detailed mortgage rate quotes and honest closing cost breakdowns
No-obligation second opinions on other lenders or preferred builder quotes (tsk tsk!)
Loan process updates and reliable communication from start to finish. This extends to your real estate agent as well.
You're here because you have questions.
My website should have the answers you need. If not, please email me at [email protected] and I will track them down.